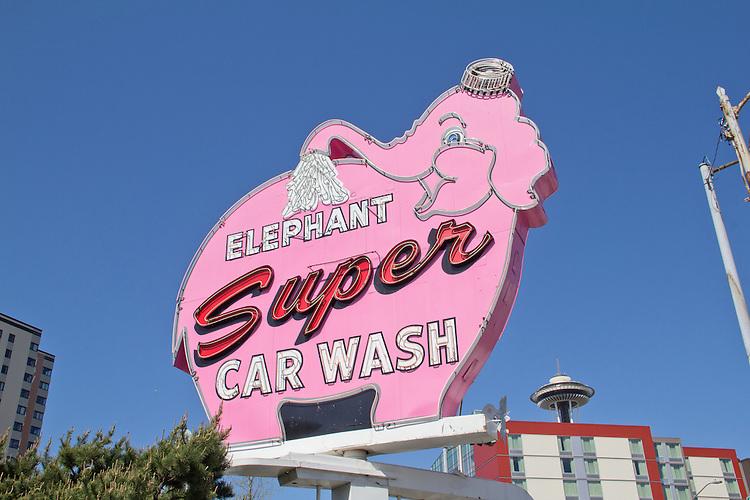 Types of Business Insurance
General Liability Insurance: This type of coverage provides businesses with protection against injury, death, and damages your company might cause other people or their property. Companies who employ workers, operate out of a physical building, or sell a product will need this coverage, as will almost any other type of businesses that work with the general public. Policy amounts vary, as do premium amounts.
Property Insurance: This type of insurance is explained in the example we shared above. Just like you insure the home you live in, businesses need to insure their property and contents. A property insurance policy for a business should go the extra mile to insure your equipment, furniture, and inventory.
Business Auto Insurance: Business auto insurance is another type of coverage that you're likely familiar with if you own and insure a personal car. With business auto insurance, on the other hand, you insure vehicles owned by your business and insured for business purchases. While this insurance is recommended for vehicles owned by a business, you'll also

need this coverage for personal vehicles

used for business purposes.

Business Interruption Insurance: Business interruption insurance is a unique product intended to provide you with cash flow when a catastrophe or event causes your business to shut down and miss out on revenue. If your building catches fire and you need to rebuild, your property insurance would cover the expense of rebuilding. However, your business interruption coverage would kick in to reimburse you for expenses racked up while your business was out of service.
Errors and Omissions Coverage: Errors and omissions coverage is a type of professional liability coverage that can protect you if you offer advice that winds up harming an individual. This type of coverage kicks in to pay for both litigation and any claims that may be paid out if you are sued and lose your case.
Worker's Compensation: Worker's compensation coverage is required by nearly all businesses and is intended to cover injuries on the job, medical expenses, rehabilitation, and lost income. This type of coverage is purchased by employers to cover their employees and it may also be purchased to cover business owners. Most employers go another step further to include some level of

disability insurance

for employees as well. It is not required, like worker's compensation, but it is similar.

Key Man Insurance: Key man insurance is a type of business insurance coverage that is particularly important for small businesses with a few key employees. This type of coverage comes into play when a "key man" or key employee becomes disabled or passes away unexpectedly. Key man insurance kicks in to provide businesses with the funds they need to find and train a new employee.
How to Decide Which Types of Business Insurance You Need
While the list above includes many of the most popular types of business insurance you'll find during your research, there are other insurance products to be aware of.
The exact types of coverage you'll need depend a lot on the kind of business you operate and the nature of your work.
Typically, taking the time to get business insurance quotes is the best way to find out which policies you need.
When you get a business insurance quote, you are typically asked an array of questions about your business and its practices.
The answers you provide will make it obvious which types of coverage you need to protect your business, any buildings you have, your equipment, and yourself.
Steps to Take Before You Buy Business Insurance
Before you purchase a business insurance policy — or several policies bundled together — you'll likely want to take time to think through your needs.
What is your business worth and what do you need to protect?
Before you buy insurance for your business or get business insurance quotes online, take time to complete these steps:
Step 1: Tally up your assets. To ensure you have enough coverage to protect yourself in the worst-case scenario, you need to have a realistic idea of what your business and its assets are worth. Take the time to make a list of all your assets, including all your equipment and an estimate of the inventory your business carries on-hand, if applicable. Knowing what you actually own is the best way to figure out what you actually need to protect and how much coverage you need.
Step 2: Assess your needs. Once you have a good idea of your assets, it's also smart to assess your insurance needs. Do you have employees who need specific types of coverage? Do clients visit a physical building you own? Do you offer professional advice requiring errors and omissions insurance? Take time to go through each function of your business, then make a list of the types of coverage you think your business could require.
Step 3: Research insurance companies. Once you're certain of the types of business coverage you need and the threats you need to protect against, you'll likely want to spend some time researching insurance companies that offer these products. Reading business insurance reviews is a great way to find out about the experiences of existing customers, but you can also check out insurance company ratings via a ratings company such as

A.M. Best

.

Step 4: Shop around. Another important step to take before purchasing business insurance involves shopping around for the best deal. Fortunately, you can shop from the comfort of your own home and without stepping foot into a musty insurance office. Getting business insurance quotes online is a great way to find out how much the coverage you need will cost and compare policies from more than one provider.
Step 5: Consider bundling policies. Also, consider the prospect of bundling several policies with the same insurance company. By bundling policies with a single insurance company, you can often save money and simplify your insurance coverage all in one fell swoop.
Friends Of The Underdog!

Thank you very much for your interest in Sound Insurance Agency. Thank you again for your interest in the Sound Insurance Agency and we look forward to earning your business!

Respectfully, THE SOUND INSURANCE TEAM


www.soundinsurance.com
9627 Aurora Avenue North Seattle, Wa 98103
206.527.0888 Phone
206.527.5140 Fax
mailto: questions@soundinsurance.com