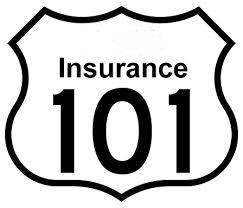 WE HAVE DONE THIS FOR 48 YEARS… SAME OWNERS AS DAY 1
WE ARE THE BEST FAMILY RUN INSURANCE AGENCY IN THE PUGET SOUND.
THAT'S ALMOST A HALF A CENTURY. WE DID NOT GET THIS WAY BY BEING FOOLS.
OUR COMPETITORS USE COMMERCIALS. BELIEVE US, THEY NEED ALL THE HELP THEY CAN GET.
IF YOU WANT KNOWLEDGE, ACTUAL COVERAGE, & A HALF A CENTURY OF EARNED KNOWLEDGE…
CALL THE AUTHORITIES AT SOUND INSURANCE OR THE GUYS WITH FUNNY COMMERCIALS. WE DO KNOW YOU WON'T BE LAUGHING WHEN IT HITS THE FAN…
Friends Of The Underdog!

Thank you very much for your interest in Sound Insurance Agency. Thank you again for your interest in the Sound Insurance Agency and we look forward to earning your business!

Respectfully, THE SOUND INSURANCE TEAM


www.soundinsurance.com
9627 Aurora Avenue North Seattle, Wa 98103
206.527.0888 Phone
206.527.5140 Fax
mailto: questions@soundinsurance.com